led grow lights
Full spectrum for indoor plants cannabis marijuana poppies opium meconium medicinal plants breeding
PGL150FAV TECHNICAL SPECIFICATIONS

| | |
| --- | --- |
| Power | 150W |
| Input Voltage | 90-305VAC |
| Input Current | 1.25A/120VAC |
| PF | >0.90/120VAC |
| Dimming (Optional) | 10~100% |
| CRI | 88 |
| PPF | 340 umol/s |
| Eff(PPF) | 2.9 umol/s/W(umol/J) |
| Spectrum | 330~880nm |
| Height | 10~30 inch |
| Coverage | 24~36 inch |
| Operation Temp & Humidity | -20~45℃, 20~95%RH No condensation |
| Storage Temp & Humidity | -20~85℃, 10~95%RH No condensation |
| Product L* W * H (mm) | 298*250*94 |
| Carton L* W * H (mm) | 265*300*125 |
| NW (kg) ±0.1 | 2.6 |
| GW (kg) ±0.1 | 3.5 |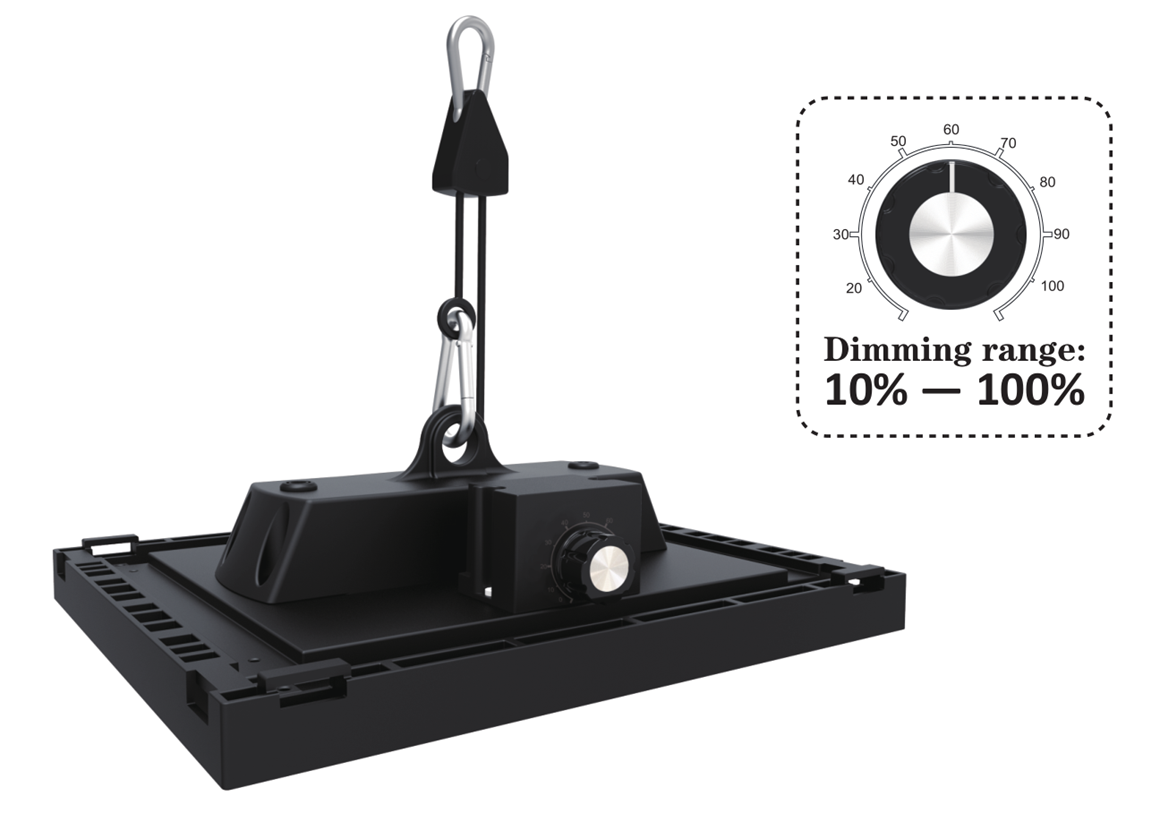 10-100% dimmable function makes it be able to take care of each growth stage of different plants more scientifically.
USER'S MANUAL: led grow lights  PGL150FAV user's Manual and Install Guild

Plant Growth Light 150W YPFD Comparative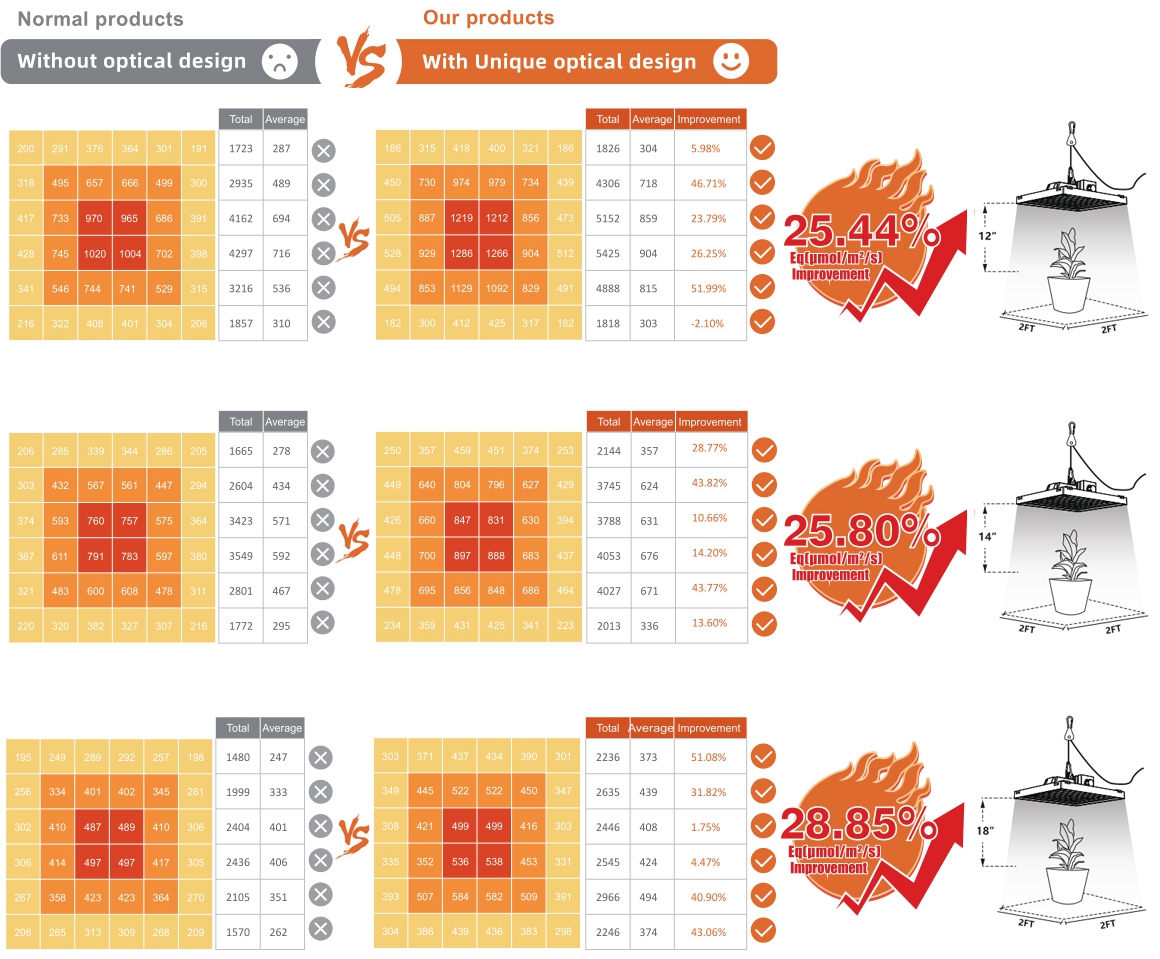 Real Shot
Grow tips
– The rate of photosynthesis and transpiration are directly affected by temperature, humidity and air flow.
– The perfect temperature and humidity for your plants are found between 75-85 °F and 50%-70% humidity,with plenty of airflow to replenish CO2. PH is 6-6.5. You may add more calcium and magnesium than normally needed.
Assembly Instructions
-Connect with adjustable rope ratchets. Hang the light above the plants at appropriate height.Plug the power cord to the socket.
-Unbox metal hanger kits, attach 4 small hooks to 4 holes on back side of the light.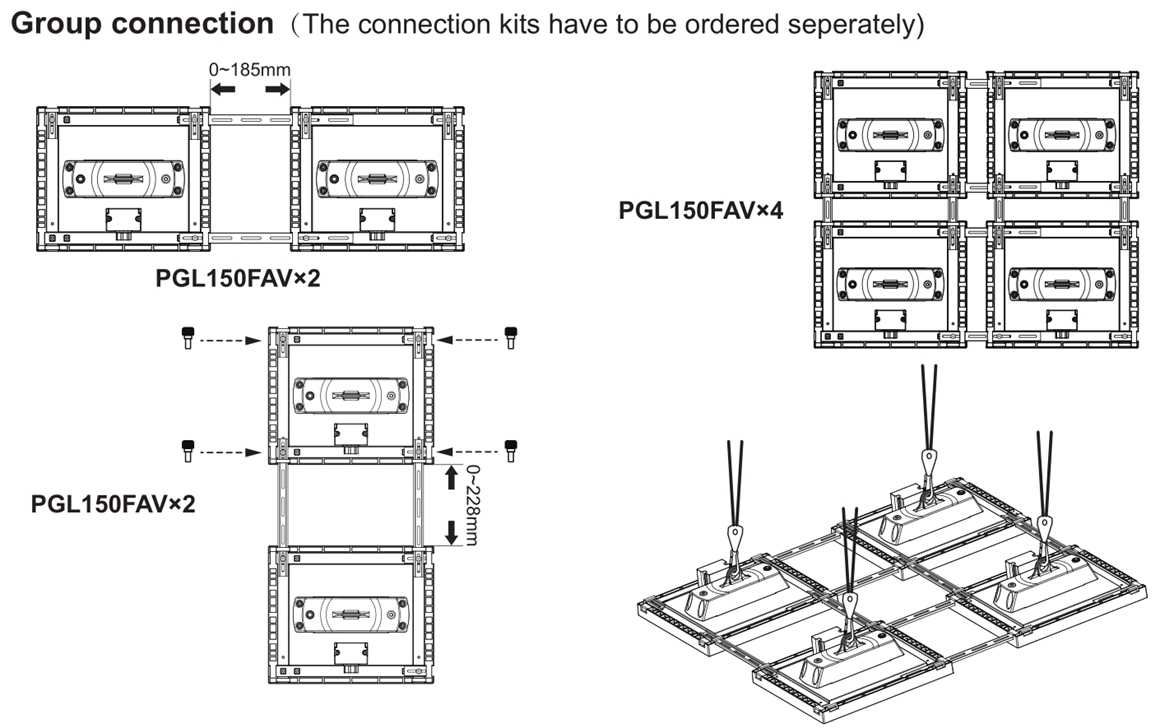 Applications